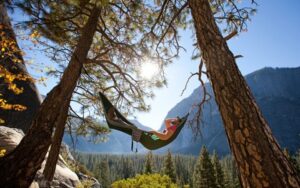 Dentistry can be scary for some, but it doesn't have to be! Do you feel nervous about getting dental treatments, especially advanced procedures? We can help you feel more comfortable. With IV sedation, you'll get through the entire procedure without feeling a thing—you may even fall asleep!
Our staff at Harris Family Dentistry is happy to answer any questions you may have about IV sedation or our other sedation dentistry options.
What Is Dental Sedation?
Usually, dental sedation is used to help calm patients who struggle with dental anxiety, but it can include anything from local numbing agents to general anesthesia. Dental sedation can help you feel more comfortable, relaxed, and at ease during dental procedures, complex or otherwise.
At our Dawsonville clinic, we offer laughing gas, oral sedation, and IV sedation options. To learn more about our other sedation types, visit our sedation dentistry page.
How Does IV Sedation Work?
When you express interest in sedation dentistry, we'll discuss with you your level of dental anxiety and your overall health to decide which type of sedation is right for you. If IV sedation fits, then we'll have everything ready for you when you come in for your procedure.
We'll administer the IV at the beginning of your appointment, before beginning the treatment. We'll insert the IV into a vein in your arm and then we'll monitor your vitals and levels throughout the procedure.
You should feel the effects almost immediately. You'll feel drowsy and peaceful, but you'll still be conscious and able to answer questions.
Unparalleled Comfort During Dental Treatment!
IV sedation is unique in that you'll be able to feel almost instant calmness. No need to take a pill an hour before your procedure like with oral sedation. We can perform treatment within minutes of administering the IV.
Unlike other sedation options, IV sedation allows us to monitor and adjust how much medication is being administered at any given point during the procedure. We have much more control over how relaxed and comfortable you are.
When to Use IV Sedation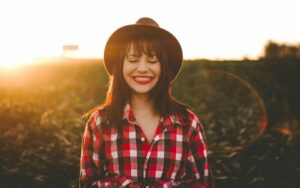 Dental anxiety is just one reason to opt for IV sedation. It can help patients feel comfortable enough to go to the dentist, even if they are extremely afraid of dental procedures.
Here are a few other reasons to use IV sedation:
Multiple procedures: If you need to get multiple extensive procedures done, we can do them all at the same time by giving you an IV to help you relax for a longer time in the chair.
Lengthy procedures: For procedures that take a long time or that are more intense than others, we'll often offer IV sedation to make the process smoother and more comfortable for you. It can be hard to keep your mouth open for so long!
Active gag reflex: Some people have a hard time at the dentist's because they constantly need to gag. Sedation techniques can relax the muscles in the throat and mouth, making the gag reflex less active.
Overcome Dental Anxiety
If you're scared of the dentist, IV sedation can help you get through your next procedure and the one after that. By receiving IV sedation for all your dental procedures, you'll begin to have more positive dental experiences. Pretty soon, going to the dentist won't even be scary for you anymore!
IV sedation can help patients who struggle with dental anxiety overcome their fears to get the care they need. You don't have to be afraid anymore! Get the oral care you need and feel totally relaxed while doing so!
Find Out More About IV Sedation at Harris Family Dentistry
Interested in trying IV sedation? Call our office today! We can also answer questions you have about sedation, your recommended procedures, or anything else that's making you nervous about getting treatment. We're here for you!