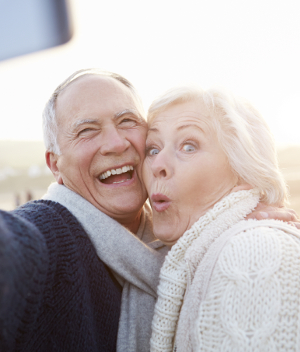 Are missing teeth preventing you from enjoying a healthy and confident smile? At Harris Family Dentistry, we are proud to present dental implants as a durable and attractive alternative to removable dentures or traditional bridges. Dental implants are replacement tooth roots and teeth that will restore the look, feel, and function of a complete and natural smile.
A dental implant is a tiny titanium anchor that is surgically inserted into the jawbone. These anchors will root your replacement teeth into your jaw. Dental implants eliminate slipping and sliding, and they make your replacement teeth a fully operational part of your new smile.
Advantages of Dental Implants
Once your dental implants are secured and your replacement teeth are attached, you can start showing off your bold and beautiful smile. Patients love the abundant benefits of their custom-made dental implants, including:
Restorations that match your natural teeth and blend beautifully with your teeth
Jawbone stimulation to prevent jawbone deterioration and facial collapse
The ability to eat a healthy and varied diet, including hard-to-chew foods, without discomfort
Easy speech and a greater desire to socialize
The comfort of knowing your new smile is perfectly stable, and will never shift or slide
Dental Implants Start to Finish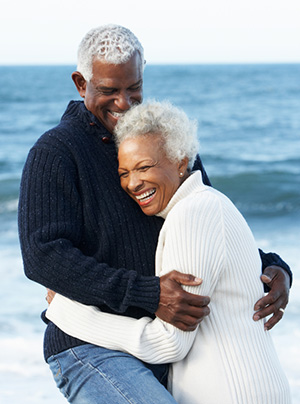 At Harris Family Dentistry, you can expect our team to work with you until you are satisfied with your brand new smile. We will provide you with all of the necessary steps in the dental implant process, including:
Consultation to discuss oral health, implant placement, and restoration options
Exam and x-rays to ensure candidacy for dental implants
A personalized plan to suit your smile and comfort needs
Reliable dental implant placement performed for an affordable fee
Consultations, check-ups, and guidance throughout the healing process
Restoration of dental implants with dentures, bridges, or crowns
Many dentists are unqualified to perform the surgical placement of dental implants, so they send their patients off to specialists, and then bring them back for the restoration of the implants. At Harris Family Dentistry, you can achieve your stunning new smile without finding another specialist elsewhere. At our practice, we have access to a 3D surgical implant guided digital imaging machine to help with implants. You can trust that your surgeon is using the best tools to perform your precise surgery.
We bring all of the knowledge, plus advanced technology and experience to you here at our full-range dental practice. We take your needs and preferences seriously, and wouldn't want to send you off to another dentist when we can continue to take care of you right here in our office.
Our doctors would love to save you time and provide you with consistent and compassionate care throughout your dental implant process. If you're ready to complete your smile, call us at Harris Family Dentistry right away!