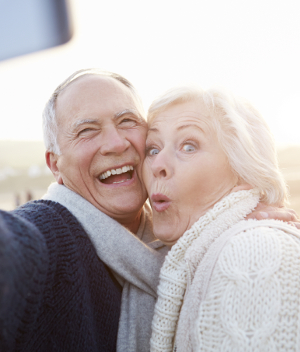 At Harris Family Dentistry, we are proud to present dental implants as a durable and attractive tooth replacement option. Dental implants are replacement tooth roots and teeth that will restore the look, feel, and function of a complete and natural smile.
A dental implant is a tiny titanium anchor that is surgically placed in the jawbone. These anchors have biocompatible properties that help them fuse with your jawbone, providing unparalleled stability. Dental implants eliminate slipping and sliding that come with tooth replacement options, and they make your replacement teeth an indistinguishable part of your new smile.
Renewing Your Smile with Dental Implants from Harris Family Dentistry
Once your dental implants are secured and your replacement teeth are attached, you can start showing off your bold and beautiful smile. Patients love the abundant benefits of their custom-made smiles.
Dental implants are an option we recommend to many patients because they can significantly improve several aspects of a smile. In addition to the inherent benefits, there are several reasons you should come to Harris Family Dentistry for implant procedures.
Excellent Experience
Many dentists are unqualified to perform the surgical placement of dental implants, so they send their patients off to specialists and then bring them back to restore the chewing surfaces. At Harris Family Dentistry, you can achieve your stunning new smile without finding another specialist elsewhere.
Dr. Craig Harris is a Diplomate of the International Dental Implant Association; this is the highest distinction that is awarded by this prestigious organization. His experience brings a peace of mind to patients who are hoping to successfully replace their teeth with dental implants.
In addition to the excellent qualifications of Dr. Craig Harris, Dr. Wendy Harris is a vital part of the process. She designs and places beautiful restorations that have renewed smile after smile!
Stunning Technology
At our practice, we have access to the Sirona ORTHOPHOS XG imaging system. This digital machine creates three-dimensional images that can help us plan a successful implant procedure.
A CBCT machine, such as this one, offers a detailed look at all of the structures affected by your missing tooth, giving us necessary information to replace it effectively. The panoramic views of minute structures offers surgical predictability that has never been possible before, and our patients are able to undergo treatment with confidence because of technology like this!
You can trust that your surgeon is using the best tools to perform this precise surgery.
Soothing Comfort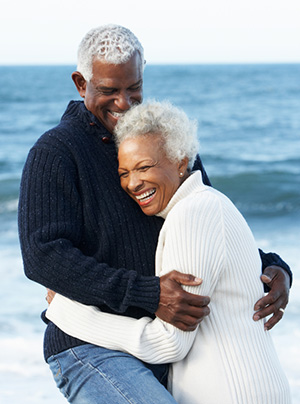 We want you to feel comfortable while we renew your smile. If you are feeling anxious for any reason, talk to our doctors. We can provide sedation options to make you feel peaceful during the entire process.
Natural Look
We offer restorations that match your natural teeth and blend beautifully with your smile. Your new teeth will be indistinguishable from your natural teeth.
Patients are often pleasantly surprised at how a new smile can boost self-esteem. Speech is also easy again, giving patients a greater desire to socialize. Their new, radiant smiles open doors for them and help them navigate life with confidence!
Effective Replacement
When we think about effective tooth replacements, we are considering two aspects of your new teeth: chewing function and jawbone stimulation.
Because these implants provide secure anchors for new teeth, patients enjoy excellent chewing function. Patients can have the ability to eat a healthy and varied diet, including hard-to-chew foods, without discomfort. This restored chewing function is often a tremendous relief for those who have been struggling to eat their favorite foods.
When you lose a tooth, you are also losing the jawbone stimulation provided by that tooth's roots. This can lead to jawbone shrinkage. These biocompatible implants provide the stimulation your jawbone requires in order to stay healthy and help you avoid facial collapse. No other tooth replacement option can do this.
Permanence
With proper care, dental implants often last a lifetime, making your new smile a permanent addition to your appearance. The permanence of dental implants can also benefit denture wearers who find implant-supported dentures easier and more comfortable to manage.
Denture Stabilization
Traditional dentures come with some common complaints: slipping, sliding, ill-fit, and jawbone recession. We can perform denture stabilization here at Harris Family Dentistry. Denture stabilization offers you the comfort of knowing your new smile is perfectly stable — never shifting or sliding out of place.
We are able to offer this stabilization through the use of dental implants. The implants provide a very secure base to anchor your dentures. In addition to the security, implants also stimulate your jaw, preventing jawbone recession that is so common after tooth loss.
Whether you already have dentures or you know this decision is coming up, you can contact our office to learn more about this remarkable option!
The All-on-4® Treatment Concept
When you need to replace an entire arch of teeth, this concept is an innovative approach that may be able to renew your smile in a single day!
With only 4 implants, we can secure a new set of teeth to your upper or lower jaw. This is an excellent option for many patients, especially those who have experienced some bone loss. Because we are using strategically placed implants, patients require a minimal recovery time, sometimes receiving new teeth on the same day as the surgery!
For some patients, an entirely new smile can be finished in only one day! This is a remarkable concept that offers patients the opportunity to enjoy a better quality of life through a new, healthy smile.
Helping You Through the Entire Process
At Harris Family Dentistry, you can expect our team to work with you until you are satisfied with your brand new smile. We will provide you with all of the necessary steps in the dental implant process, including:
Consultation to discuss oral health, implant placement, and restoration options.
Exam and x-rays to ensure candidacy for dental implants.
A personalized plan to suit your smile and comfort needs.
Reliable dental implant placement performed for an affordable fee.
Consultations, check-ups, and guidance throughout the healing process.
Restoration of teeth with dentures, bridges, or crowns.
We bring all of the knowledge, advanced technology, and excellent qualifications to you here at our dental practice. We take your needs and preferences seriously, and we wouldn't want to send you off to another dentist when we can continue to take care of you right here in our office.
Bone Grafts and Sinus Lifts
An implant procedure requires adequate jawbone density. Some patients may even require additional bone tissue in order to ensure that new implants are successful.
In cases like these, we can perform a bone graft or sinus lift. These procedures can bring healthy bone tissue to the area where it is needed, so your implant will be strong and secure.
This is a part of the implant dentistry process that we can discuss if it is needed in your case.
Find Your New Smile at Harris Family Dentistry
Our doctors would love to save you time and provide you with consistent and compassionate care throughout your implant dentistry process. If you're ready to complete your smile, call us at Harris Family Dentistry right away!